Belfast's Ledley Hall Boys and Girls Club has become the first organisation in Northern Ireland to be accredited with the *Makaton sign language Silver Friendly Award for outstanding commitment to communication inclusion training.
A special ceremony took place on Friday 17 February to mark the occasion. Guests included Deputy Lord Mayor of Belfast, Councillor Michelle Kelly; the High Sheriff of Belfast, Councillor John Kyle; and Andy Allen MLA.
The Silver Friendly Award is bestowed on organisations which have achieved a consistent set of criteria relating to staff training and Makaton accessibility in their public areas. Over a seven-year period Ledley Hall has completed levels 1 – 4 of the Makaton sign language programme fulfilling the requirement to earn this prestigious Award.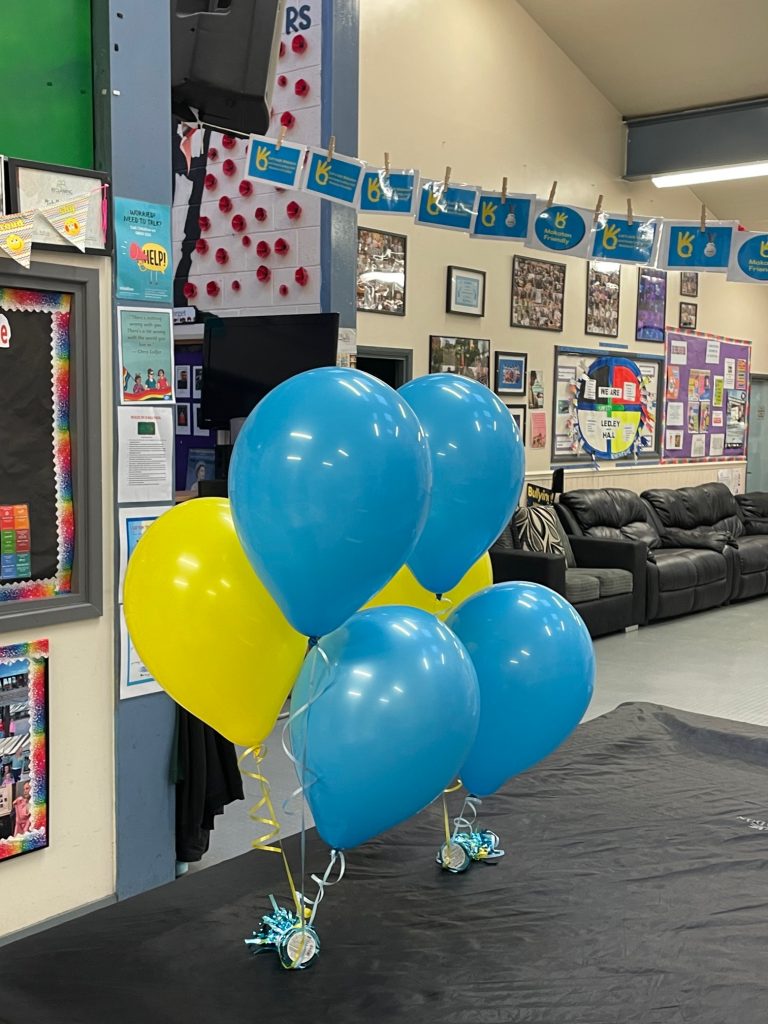 Ledley Hall has worked with Makaton regional tutor Grant Wetherall, of sign language training company SignSimply, to train leaders, parents, volunteers and boys and girls, many of whom have varying degrees of communication challenges.
Deputy Lord Mayor, Councillor Michelle Kelly said: "This is a fantastic achievement for Ledley Hall to be the first youth club in Northern Ireland to receive this tremendous award. It is truly a credit to East Belfast."
Michelle Fullerton, Ledley Hall Youth Worker in Charge, said: "Over the last seven years we have made significant investment in our work to be actively inclusive, identifying the need to become trained in Makaton to ensure effective communication and inclusion for all our members. We are now in the fortunate position where all Ledley Hall staff, as well as some of our volunteers and parents, are trained to level 4 in Makaton."
Makaton Regional Tutor Grant Wetherall said: "Over the past seven years I have enjoyed working with Ledley Hall to realise their goal of making communication accessible for all. I am delighted that their dedication and hard work has now paid off and they can be recognised as an example to all NI organisations who seek equity of inclusion."
*Makaton is a national UK charity. Makaton is a unique language programme that uses symbols, signs and speech to enable people to communicate. It supports the development of essential communication skills such as attention and listening, comprehension, memory, recall and organisation of language and expression. For more information about Makaton go to www.makaton.org
Notes to editor:
Ledley Hall Boys and Girls Club is a full-time youth centre based in inner East Belfast working with young people in the 5-25 age range. It offers a wide range of personal and social development opportunities to young people. For more information go to: https://www.communityni.org/organisation/ledley-hall-boys-and-girls-club-trust-ltd
SignSimply is a Makaton training company run by Makaton Regional Tutor Grant Wetherall. Grant has trained over 3,000 people across the UK and Ireland to use this unique language programme that enables children and adults with communication and learning difficulties to interact with each other, those they work with and the general public. For more information go to www.signsimply.com
To find out more about the Makaton sign language programme visit www.Makaton.org
Date: Monday 20 February 2023
Contact: Ledley Hall – mobile: 07840009991
Email: ledleyhall@hotmail.com
SignSimply – mobile: 07888800432
Email: grant.wetherall@signsimply.com