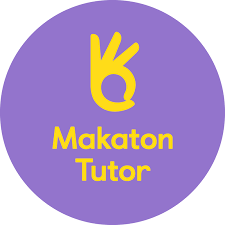 I am a fully qualified regional Makaton tutor and have taught over 3,000 people this unique language programme over the past 26 years.
Makaton is a unique language programme that uses symbols, signs and speech to enable people to communicate. It supports the development of essential communication skills such as attention and listening, comprehension, memory, recall and organisation of language and expression.
I have worked as a senior social worker for the United Kingdom health service for twenty-seven years primarily with children with special needs and vulnerable adults. I found that the Makaton language was a vital tool which enabled connection when other forms of communication were not possible.
The trainer was very, very knowledgeable and really knew his stuff. The training was excellent, well structured and well timed…."
Hammersmith & Fulham Mencap
Thank you so much for your help. The sessions were so helpful. Very interesting course. The trainer made it a very interesting course.
Northern Health and Social Care Trust
Thank you so much. What an amazing experience. Our team now feel confident in implementing Makaton in our school.
St James Primary School, Surrey
Constant reinforcement and great pace, opportunities to make mistakes and ask questions…"
Scouts Association Gilwell Park, London HQ